Prevetting Inspection
Prevetting is an essential tool for minimizing or eliminating observations during Sire / CDI vetting thus maintaining a low observation score in the SIRE / CDI database. Each of our prevetting inspectors have an in-depth understanding of the vessel type. They look at the broader perspective of training the shipboard staff to eliminate observations arising out of human negligence or error. We strongly believe in working in sync with the quality systems on board and do not see ourselves as a third party inspector who is onboard only to show the flaws in the system. Our USP is to eradicate common observations by interacting with the ship staff and helping the owners / managers to develop a good shipboard team for the future.

On successful completion of the inspection, the on-board inspector carefully analyses each and every observation and prepares an inspection report. We provide two types of solutions Easy FIX and Long term FIX. Easy FIX applies to observations which can sorted out by mere onboard training and information to the Master. Long Term fix applies to observations which require the intervention of the shipboard / shore staff and is catered to fix the observations which can affect the entire fleet. We provide owners and managers with the developing trends for vessel types and complete fleet which enables them to brief the shipboard staff and eliminate observations.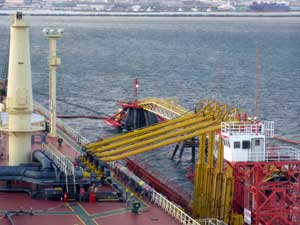 Onboard Training
We believe that Onboard training is the vital key to run ships in an effective manner. Our experts conduct various trainings on board to meet the industry requirements. Training is specially designed keeping in mind the following aspects:-
Training the crew to meet new regulations.
To be well aware of PSC regulations.
Preparations for SIRE / CDI inspections.
Current and Incoming Regulations of Flag State and All International Conventions.
Ship Specific Safety Equipment.
Emergency Drills and Procedures.